Integrated ERP solution for Plastics Processing
CyFrame provides simple and efficient integrated business solutions to help structure your entire enterprise by supporting your accounting, inventory, production, and distribution activities.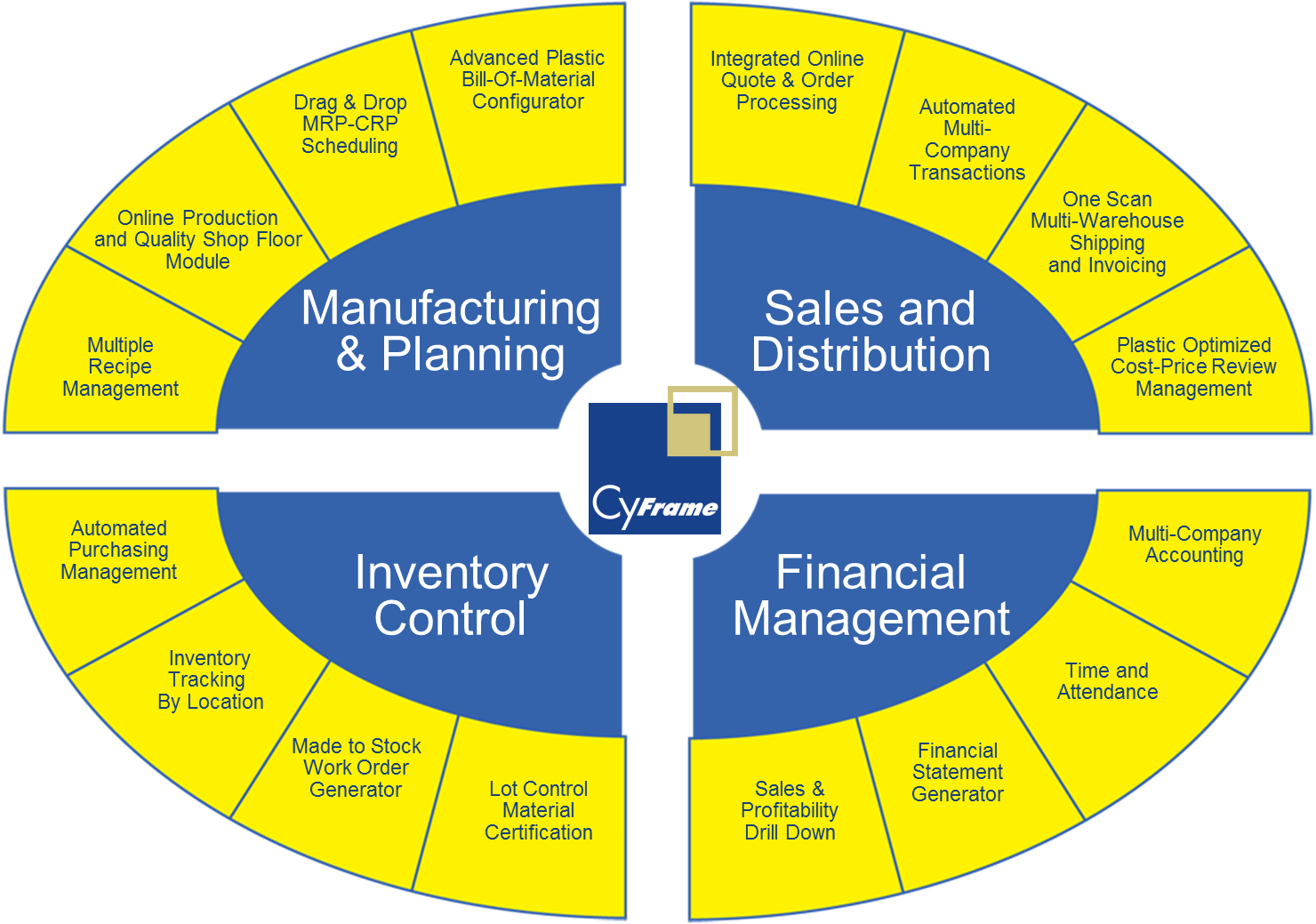 It is the most efficient management solution for plastic processing specific companies
This is possible with our unique design by eliminating product BOM double entry and redundancies found in most generic ERP systems and by centralizing plastic recipes in percentages and density, tooling specifications (molds, dies, inserts) for machine speeds and secondary equipment (conveyors, calibrators, robots) data elements in a dynamic automated update relationship with the finished products at any process stage.
CyFrame provides a simplified visual "To-Do" list workflow structure throughout the process
Making your entire team accountable for performance with the best possible profit margins while empowering customer service to deliver orders on-time.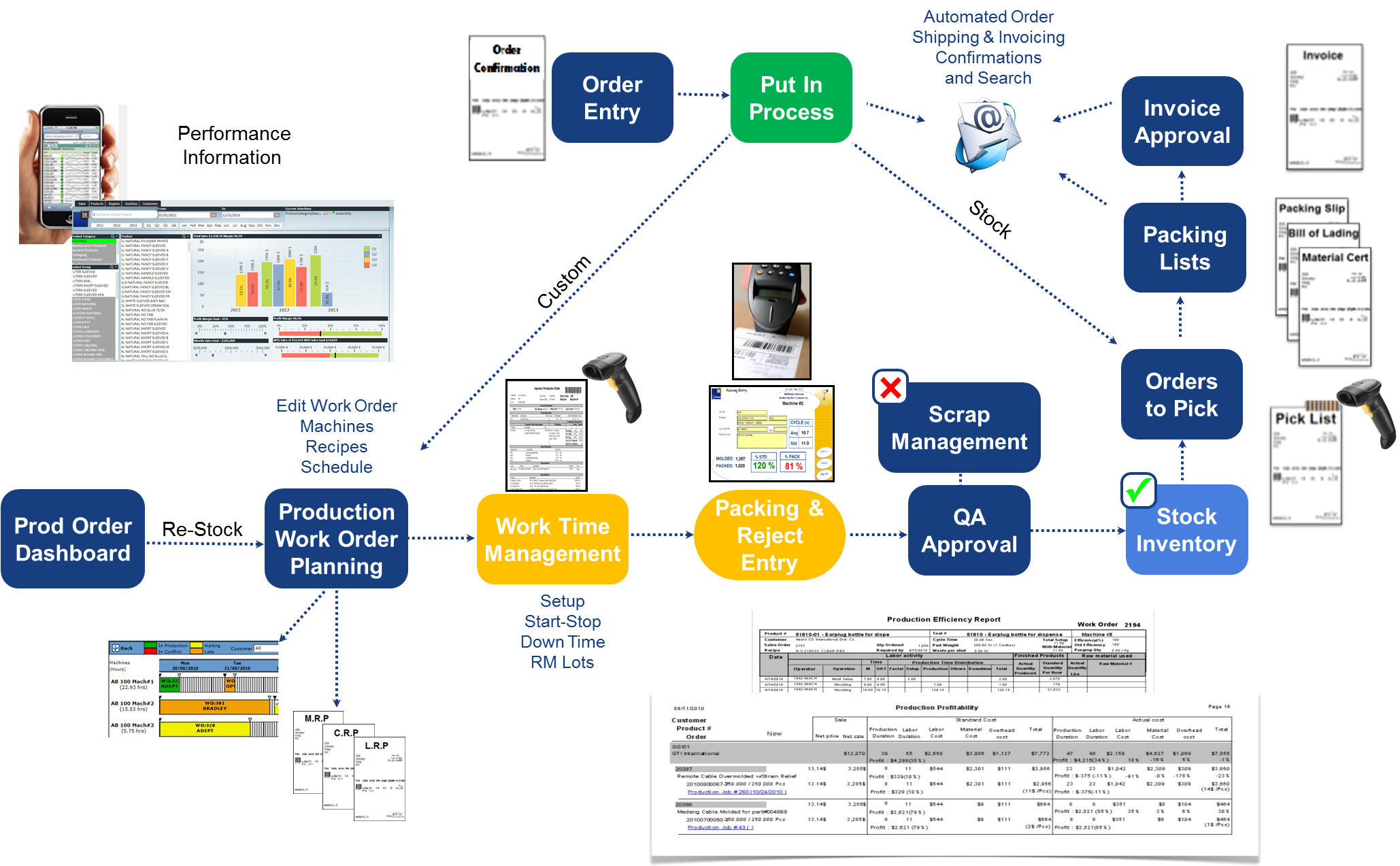 A unique drag & drop integrated scheduling and production data acquisition tracking system is at the core of our solution
Providing the simplest way to optimize your schedule as well as getting real-time production performance KPI's accurately taking into account the all the different types of Plastic Processors.
An integrated warehouse inventory tracking is also included in the base CyFrame solution
That satisfies the need for automated Lot Control tracking, accurate raw material and finished good inventory count with or without movement by locations as well as performing all shipping operations and shipping documents automation.
Cutting-edge integrated Financial and Costing solutions
They Provide the capability to perform all accounting tasks in the most efficient way while delivering all necessary profitability metrics for managing product costs, customer price list and production activities in the simplest and earliest way possible.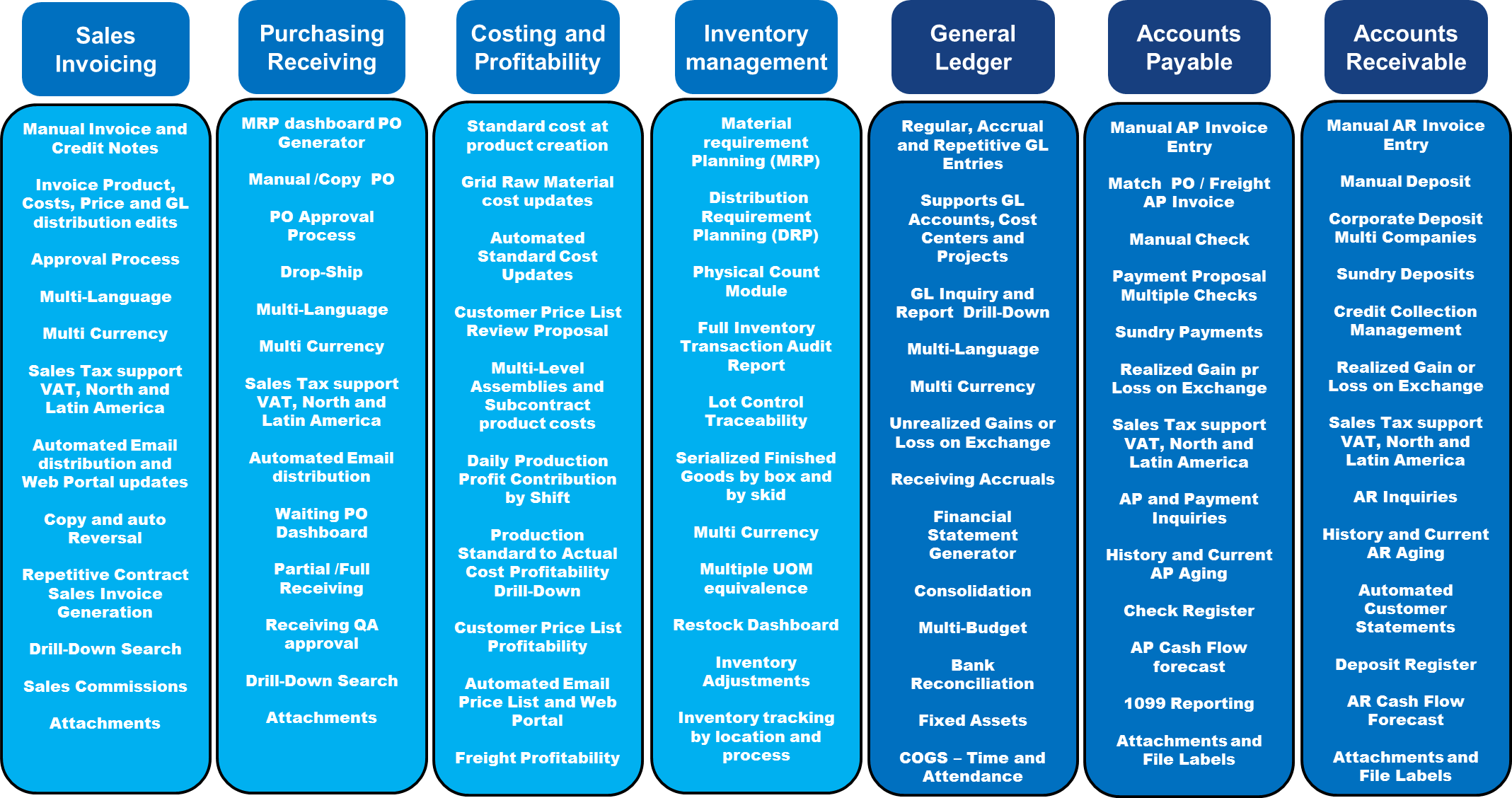 Integration between plants and remote location access
This is made possible by our model which is based on a secured thin-client intranet server environment, enabling excellent connectivity without creating additional IT complexity.